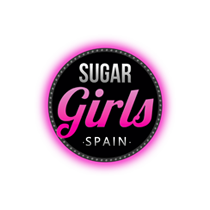 Escorts Tenerife
HIGH STANDING ESCORTS AGENCY
Adeje Sur
Santa Cruz Norte
All


Enjoy the photo gallery of our spectacular Tenerife Models. Each one of them represents what the ideal companion is: they are beautiful, sweet and very classy. They are looking forward to meeting you and with any of them you will feel that you have made the best choice. You can enjoy a beautiful escort and meet her at our facilities or book directly for an event or act.
Welcome to the land of volcanoes, land of fire and passion. Tenerife, like all the Canary Islands, is an island of volcanic origin. The island gives its inhabitants a very special personality due to the fact that it is located in latitudes close to the equator and is surrounded by the sea. A personality that Tenerife Escorts also share.
THE ESCORTS IN TENERIFE
Open, fun, close and extroverted, are the adjectives that describe most of the people of Tenerife and, by extension, the Canary Islands. This fact makes visiting the Island always a pleasure; in addition to its almost tropical climate and the beauty of its beaches and landscapes. Obviously, the accompaniment professionals are not an exception and have many followers. Their pleasant treatment, their sweetness, their sensuality, but above all their passion with which they do everything makes them unique and highly desired.
THE GIRLS FAMOUS FOR THEIR BEAUTY AND PASSION
The girls of the region are famous for their beauty and their affectionate and close treatment. Roughly speaking, we could say that Canarian women follow a pattern similar to that of Latin American women in South America. They could resemble Colombian and Venezuelan women who are characterized, among other virtues, by their sweetness and affection. The passion they put into everything is another point in common and very remarkable; also the typical and characteristic accent of its inhabitants, an accent that makes any funny phrase or comment very funny.
ISLANDS TO VISIT
All this makes visits to Tenerife, Gran Canaria and other islands an almost unavoidable mandate. During the day we recommend visiting the incredible landscapes and natural environments marked by the presence of Teide and its volcanic origin, but at night... Oh, at night! It will not be difficult for you to find a model with whom to spend a pleasant, fun and memorable time. The constant sunbath they receive makes them animals with very, very fiery blood and behavior.
CARNIVAL OF TENERIFE
If you can afford it and it fits in with the times, we recommend that you make your trip during the carnival festivities. It is on those days when the island boils with more fervor. Like the famous and idolized carnival of Rio de Janeiro, the most populous populations of the archipelago take to the streets for days and nights to celebrate their most famous party. We do not know if the two festivals, the one in South America and the one in the Spanish region, have any connection, but we can say that the level of joy, celebration and gap is very similar. Take advantage of those days because they are conducive to meeting many people and enjoying long hours of female company and fun.
RECOMMENDATIONS
Finally, we leave you some recommendations for your future visit to the Islands:
First of all, make the most of the weather, day and night. You'll sleep when you get back. You will see that the people of the area will make your stay very easy and in the end they will make you want to hug everyone on the street.
And secondly, whether you travel alone or in company, leave everything well tied up at the place of origin because it is most likely that you will end up falling in love with the Islands and/or with some girl, and you will not want to return.
If you go for carnivals, apply the phrase: "There is no tomorrow and everything that happens stays in that week." These are dates when anything goes and everything is allowed.
Hey, enjoy! You already know that Sugar Girls Tenerife will be there to give you a cable when it comes to finding your ideal partner for any party or public event.