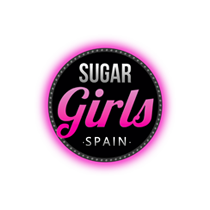 Escorts Barcelona
HIGH STANDING ESCORTS AGENCY


Sugar Girls Bcn introduces you to the most delicious escorts in Barcelona. Our girls represent the ideal luxury companion: they are pretty, elegant and very affectionate. We know that it is difficult to choose, but with any of them you will feel in heaven. You can come to our facilities to talk to them and get to know them or call so that we can inform you about them. Treat yourself, and visit one of the best escorts Barcelona. agencies.
Barcelona Escorts
The boom in tourism in Barcelona is an unstoppable force. Since its takeoff in the Olympic Games, the influx of tourists has increased considerably in recent years. And now, Barcelona is one of the most important holiday destinations in all of Europe. Therefore, to continue attracting the public to our beautiful land, SugarGirlsBCN and its escorts offers the possibility that a trip to Barcelona becomes a great experience.
Escorts Barcelona by Sugar Girls BCN
Thanks to a city as wonderful as Barcelona, the selection of the most sensual, beautiful and intelligent escorts is possible. This is us, the fabulous Sugar Girls BCN escorts, who will make the quality of your trip explode. Every time you think of Barcelona, You will do it with a smile on your face. You will remember Casa Batlló, Park Güell, Las Ramblas… And our beautiful models.
Sugar Girls is an agency which was created with the intention of publicizing the best professionals available in the city. After years of excessive rates, which normally did not correspond to the service offered, we decided to put an end to injustices in our own way. Since customer satisfaction is the most important thing for us, knowing that it was necessary to adjust the highest level at a worthy and competitive price, we proposed the alternative of always offering the best possible quality for a reasonable price.
Sugar Girls Philosophy
We also decided to put an end to the typical scams in the business, investing in recent, high-quality photographs, without unnecessary retouching and that are constantly renewed and updated so that our clients know that what come on our website is what they will enjoy when they meet our luxury escorts in Barcelona in person. Beauty, class and natural sensuality do not need any type of artificiality or deception, it would deprive them of shining with all their intensity.
Quality services.
The quality of the services offered by our company, added to an unbeatable value for money, has turned Sugar Girls into the agency of Reference escorts in Barcelona. How have we achieved that? Mainly, understanding that each woman is unique and all of them respond to a certain profile. Our team of luxury escorts is made up of ladies from eighteen to thirty-five years old old, neither one more nor one less. Each of them has a characteristic that makes it stand out, be special and the best option for certain types of events and occurrences.
We want that when you land in our city and ask yourself "Where can I find the best escorts in Barcelona?", know that With Sugar Girls you have everything you need, whatever it is. That has always been our goal: Always have the best and only the best. Our selection process makes the professionalism of our collaborators total and absolute; They know that the priority is you. Their intuition will make them perceive what you need at each moment. Our team of telephone operators is responsible for selecting the girl of your dreams according to your claims.
Why Sugar Girls bcn is one of the best Barcelona Escort agencies
Creating an escort agency is not an easy undertaking. But less is it to reach the highest level and stay in time. the key is without a doubt in the good management of the day to day and in having a clear idea of ​​the type of girls and services that they want to offer. Sugar Girls has opted for quality and high-level escorts. And for this reason it redoubles its efforts to achieve the best models in Barcelona and offer the best quality of service to all interested parties. Although everything indicates that our agency has reached a high level, we will not stop in the effort to improve every day. The attention, the services, the girls... all this is a challenge for us, because we think that we can always achieve one more point.
It is for this reason that we always recommend users to hire an Escort through our agency. Only in this way will success be assured and many deceptions and malpractices that sadly still exist in the sector will be avoided. A consolidated agency like ours, with a level of girls like ours, guarantee a very satisfactory. I would almost dare to say much more satisfying than one initially expects.