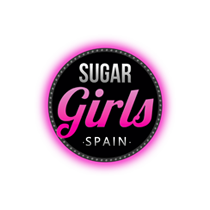 Escorts Madrid
HIGH STANDING ESCORTS AGENCY


Enjoy the photo gallery of our spectacular Madrid escorts. Each one of them represents what the ideal companion is: they are beautiful, sweet and very classy. They are looking forward to meeting you and with any of them you will feel that you have made the best choice. You can enjoy a beautiful escort meeting her beforehand at our facilities or booking an appointment by phone.
Madrid Escorts
Madrid is a lively and fun city, with endless possibilities for leisure, entertainment and culture. It is a wonderful meeting point and one of the European cities in which more meetings, events and business meetings are held. That means, as in any other place with the same characteristics, that there is a great supply and demand for high-level escorts. Being a large and immensely populated capital, the range of ladies available for professional accompaniments covers all prototypes and levels. From model houses, through the escort agencies of the highest level; We cannot ignore that Madrid is a city dedicated to acts and social events.
Luxury escorts with scandal rates
Thanks to the success of Sugar girls in Barcelona, we could not miss the opportunity to bring to the capital of Spain the philosophy that has made us famous: it is not necessary to pay impossible amounts to enjoy the charms of < strong>a beautiful high level escort. Our rates are the most competitive in the market thanks to the quality and beauty of our models. An hour of fun with an intelligent, pretty, educated and affectionate woman. Thanks to Sugar girls the scams, scams and absurd prices of those who believe that men don't mind throwing money away have ended.
Your stay in Madrid will be even more pleasant and productive thanks to the company of our girls, professionals selected thanks to their charm, personality and physique; Accommodating and fun women who just want to make your dreams come true and get you to leave with a smile on your lips. The only thing that matters to us is your satisfaction and your personal success in the commitment you have to attend.
High standing Madrid escorts
At Sugargirls we know that photographs are another of the tools used by unscrupulous agencies to attract clients with false illusions: that is why we invest in high-quality, recent photographs that we constantly renew so that we always show the real look of our girls. Whichever option you choose, what you see in the pictures will give you a real idea of ​​what you're going to find when you walk through the door. The model you choose will be your girl. You will have the opportunity to meet her beforehand if you feel like doing it and make sure of your correct choice.
Wide variety of Escorts Madrid
Every woman is unique; For this reason, at Sugargirls.es we have a spectacular variety of ladies of different ages and backgrounds. They are all special, different and with their own abilities. That allows us to adapt to the tastes of all the gentlemen who visit us. From the shy and sweet escort to the funniest and most partying companion; a beautiful model or a passionate and sweet Latin escort; the blonde escort or the redheaded girl... at Sugar girls we have everything you need. If you hate artifice and are looking to spend an unforgettable time with a professional who makes you feel like the most successful man of the evening, all you have to do is tell us. If you come looking for strong emotions and you don't want romance, but a total and intense experience like the one you would have with a girlfriend, we will organize the perfect date for you. Thanks to our professionalism and the intuition and experience of our managers, the service will be unforgettable and everything you had hoped for.
Agency escorts always much better
Many people will wonder when hiring an escort, which is better, an individual or an agency. Obviously, as in all cases, each option has good and bad things, but in general, working with escort agencies always ends up being the best decision.
Model agencies offer guarantees that a particular girl can never offer.
Secondly, the service guarantee. The managers who work at Sugar Girls, in addition to managing the girls' agenda, are also there to guarantee you the best possible service. If there is any misunderstanding or the client is not satisfied, they will mediate to solve it.
With the agency you also have the possibility to speak with the staff to see which escort best suits your tastes and avoid surprises and deception afterwards.
The myth is spread that private escorts are cheaper than agency escorts. That is totally false. The price is usually the same.
It is even a great advantage for the model, who is protected and monitored by the company at all times so that nothing out of the ordinary happens.