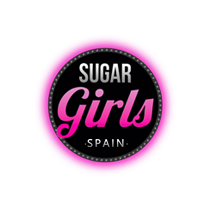 Madrid

(+34) 659 036 134
|
|
Giovanna brazilian full blowjob
Giovanna brazilian full blowjob incredible luxury whore in Madrid
Giovanna brazilian full blowjob
Giovanna brazilian full blowjob incredible luxury whore in Madrid
LANGUAGES
Portuguese





Spanish





English




Italian



SERVICES
GFE (GirlFriend Experience)
RATES
Night (8 Hours)
To consult
Additional day
To consult
*
Some services may have a supplement.
Check with the agency.
*
The list of services is indicative.
The escort is the one who decides whether to offer them or not.
Description
I like the sophisticated, the recognition, the pleitesía and the refined sense of the treatment of the bodies….
I consider myself a humanist and as a good Brazilian I have a sense of rhythm and relaxed spasm, wetting the moments little by little.

My 21 years make me a charismatic teen escort of high birth and slender curves to wish, admire and get to dream ... if you like to fulfill your wet dreams, be kind, be concise and daring, and so maybe, you can have me with a little bit of tenderness and love…

The power of desire must always be stronger than the sense of struggle, but you have that level ... ... better keep looking
Book now to be with Giovanna brazilian full blowjob!
To ensure her availability we ask you to make the reservation at least one hour in advance, the girl will attend your appointment with the utmost discretion.
You can book by calling or by filling out this form.
We accept card payments and with foreign currencies like Pounds and Dollars.

If you wish to make the payment by card please let us know in advance.
Remember that we are available to assist you 24 hours a day, every day of the year
Zone C/Jerez esquina PIO XII

Tel. (+34) 659 036 134
Tel. (+34) 910 781 169

info@sugargirls.es