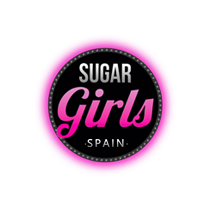 Madrid

(+34) 659 036 134
|
|
Elena russian bareback blowjob
Elena russian bareback blowjob high class escort in Madrid
Elena russian bareback blowjob
Elena russian bareback blowjob high class escort in Madrid
LANGUAGES
Spanish





English




Rumanian




Russian




RATES
Night (8 Hours)
To consult
Additional day
To consult
*
Some services may have a supplement.
Check with the agency.
*
The list of services is indicative.
The escort is the one who decides whether to offer them or not.
Description
Arrival of St. Petersburg, cultural cradle of the plastic arts, lover of shapes and sculptural bodies that offer me security and sweet perspective.

My name is Elena and I have 24 years of pure fire, internal fire that I use to melt all the beings that I have found from Russia to Madrid… .sensual and with slow times I will reach your thermal melting point, letting you enter a temporary trance.

Passionate about ballet and the opera, as a good artist, I manage my hands to shape pleasure based on constancy and sick desire.

Do you want to be my next creation? Let it fit your wishes ...

Book now to be with Elena russian bareback blowjob!
To ensure her availability we ask you to make the reservation at least one hour in advance, the girl will attend your appointment with the utmost discretion.
You can book by calling or by filling out this form.
We accept card payments and with foreign currencies like Pounds and Dollars.

If you wish to make the payment by card please let us know in advance.
Remember that we are available to assist you 24 hours a day, every day of the year
Zone C/Jerez esquina PIO XII

Tel. (+34) 659 036 134
Tel. (+34) 910 781 169

info@sugargirls.es